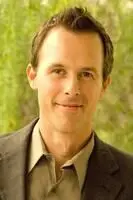 "Hello. Welcome to my site. So many of us are feeling more distressed because of life's increasing demands. We become more overwhelmed when we feel like we have exhausted our resources and have run out of options to change our situation. I strongly believe that when we experience a supportive and encouraging environment coupled with practical, solution-focused guidance, we can discover new possibilities and find the strength to make change. Nothing is more empowering than to feel we are in control of our lives and that we have the ability to overcome obstacles that once seemed insurmountable. I look forward to the opportunity to work together as a team to help you accomplish your goals. This page will tell you more about me, and our possible work together. Please feel free to contact me by phone or email." Brad P. Miller, Psy.D.
Brad Miller, Psy.D. is a licensed clinical psychologist specializing in psychotherapy with adolescents and adults. Brad Miller, Psy.D., maintains a private practice in Scripps Ranch in the greater San Diego area.
With over 20 years of clinical experience, Dr. Miller is currently serving as a private practitioner working with a broad spectrum of clients. Brad Miller, Psy.D.'s specialization with adolescents and adults includes:
Anxiety
Men's Issues
Sport Psychology / Performance Enhancement
Relationship Challenges
Military Families / Deployment Difficulties
Stress Management
Work-Life Balance Issues
Parenting Support
Brad Miller, Psy.D. is a cognitive-behavioral, solution-focused psychologist. Brad P. Miller, Psy.D. integrates complementary methodologies and techniques to offer a highly personalized approach tailored to each client. Brad P. Miller, Psy.D. works with each individual to help them build on their strengths so they can be successful in implementing new skills and strategies learned in therapy. Brad P. Miller, Psy.D. helps clients increase their awareness in how their thinking about themselves and others impacts their mood, relationships and sense of personal control. With compassion and understanding, Brad P. Miller, Psy.D. provides clients with effective, practical techniques to help clients identify, challenge and replace their unhelpful thinking patterns and unhelpful beliefs with more adaptive and empowering thoughts and coping strategies. By developing an increased sense of control over their thoughts and emotions, Brad P. Miller, Psy.D. helps his clients develop the necessary tools to attain the personal growth they are committed to accomplishing.
Brad Miller, Psy.D. works with a wide range of emotional and behavioral issues providing services that span from therapy for anxiety and men's issues to helping athletes grow their ability to control their performance anxiety and stress, persevere and improve sports performance.
Dr. Brad Miller, Psy.D., a 20-year Clinical Psychologist & ACC Champion, and Wells Thompson, a MLS Cup Champion, developed Soccer Resilience. As former Division I NCAA players who love the sport of soccer, we've experience the joys of soccer. But we also honor the struggles of managing stressors that cause anxiety and can limit one's peace of mind, growth and impact. This is why we're so passionate about helping you strengthen your resilience on the pitch, and in life. Together, we'll determine how we can best help you as a player, team, coach, parent and club or organization. We aim to increase your awareness of your strengths, identify areas you'd like to improve and provide you with proven tools and strategies to grow your resilience mindset. Please visit Soccer Resilience for more information.

Education

California School of Professional Psychology - San Diego, CA (CSPP-SD)
Doctor of Psychology (Psy.D.), 1999
Clinical Psychology Psy.D. Program, Family / Child Emphasis
Wake Forest University
B.S., Business Administration, 1993
Minor - Psychology
Four Year Varsity Letterman Wake Forest University, Men's Soccer Team (1988 - 1993) Deacon Award Recipient - Wake Forest Men's Soccer 1990
License
Licensed Clinical Psychologist (PSY17229)


Scripps Ranch, CA | Mira Mesa | Ramona | Poway | San Diego | California